LC system introduction
2017/10/20      view:
LC ERP (Lean Connect) system by the manufacturing industry for many years of experienced and professional IT staff jointly developed, simple and easy to use, powerful. Designers with deep theoretical foundation and rich practical experience, independent development, not the other ERP system thinking about the market, the system has its own distinctive features:
First, the system features:
1. Industry Applicability. Applicable to manufacturing. Highly summed up the demand-driven material value-added process, especially for discrete manufacturing, and has been in forging and machining enterprises have been successfully applied.
2. Highly integrated. To avoid the division of the sector, information island, daily data collection efficiency is high, there will be no repeated input phenomenon.
3. Permission management is flexible. Can be well adapted to different organizational structure, and to ensure information security between departments.
4. Good scalability. Easy to upgrade to support customers to grow into medium or even large cross-regional companies.
5. Easy external connection. If your supplier or customer also uses the LC ERP system, it can be docked directly to optimize supply chain management and have the opportunity to look for real new customers or suppliers in LC large systems to easily expand new business.
6. Unique implementation process. ERP is the difficulty of implementation, LC will focus on after-sales training and services for customers to customize the implementation of programs and training courses, to provide management consulting. This kind of education and consultation way not only guarantee the success of ERP implementation, but also for business customers to sort out and improve business processes, but also to help customers training, improve the quality of staff.
7. Reasonable price. Can be adjusted according to the use of scale, and then a small business can afford.
Second, my company to implement LC system flow chart:

Third, the main function modules
Basic data module
1. Material information input management function
(1) to the provisions of a unified product code, the product will be encoded into the system (as shown below)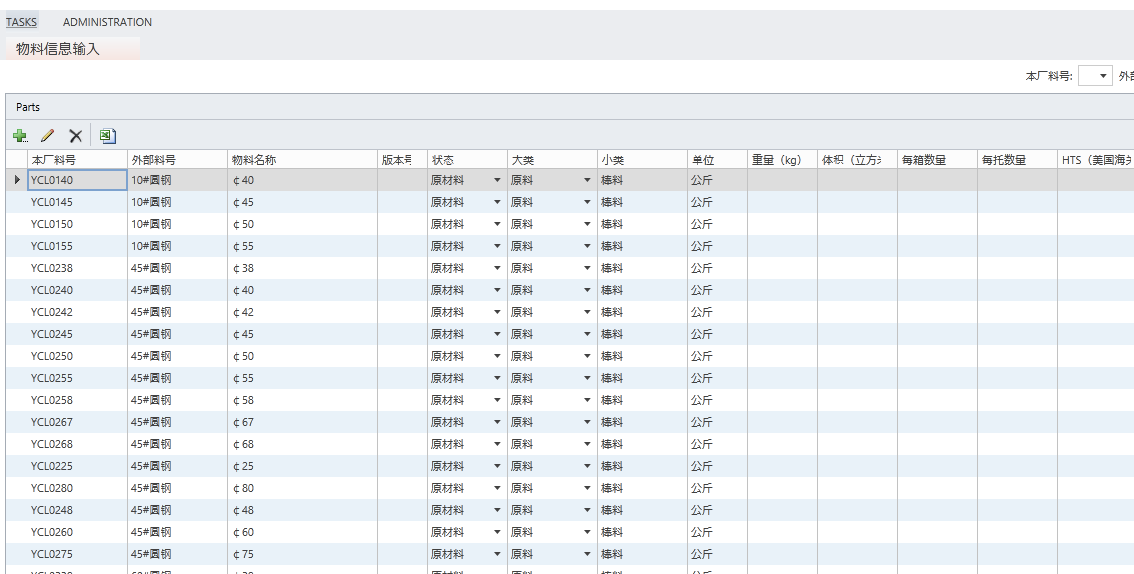 (2) supply and demand information input function: the company's customers and suppliers into the system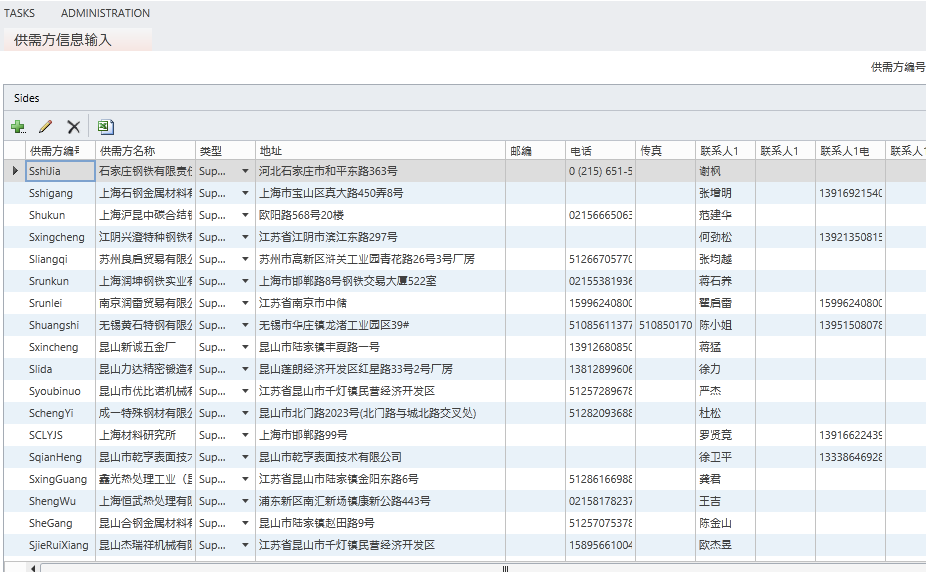 2. Operation module
(1) order management functions: customer orders into the system, the system management orders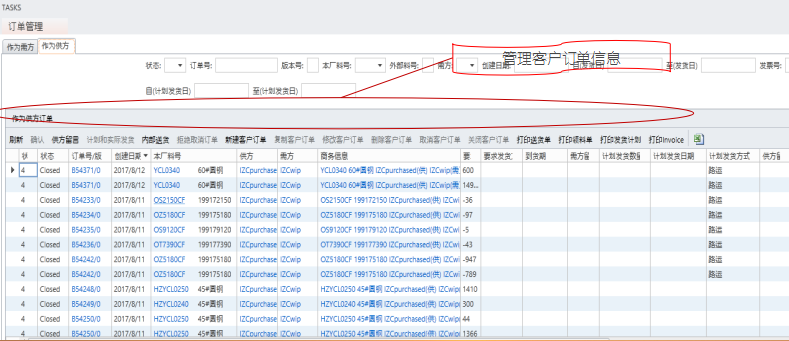 (2) manually modify the number of shipments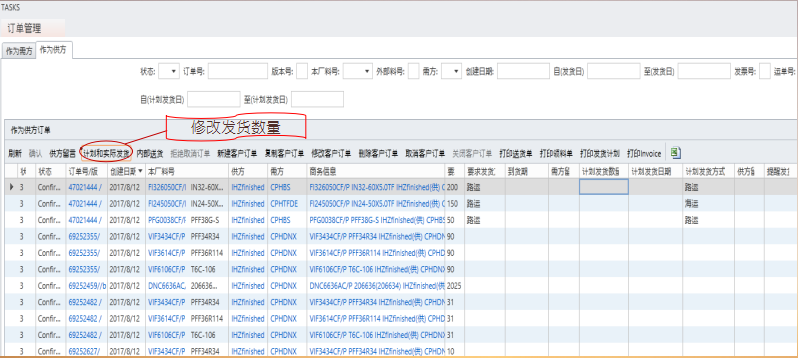 (3) print the delivery plan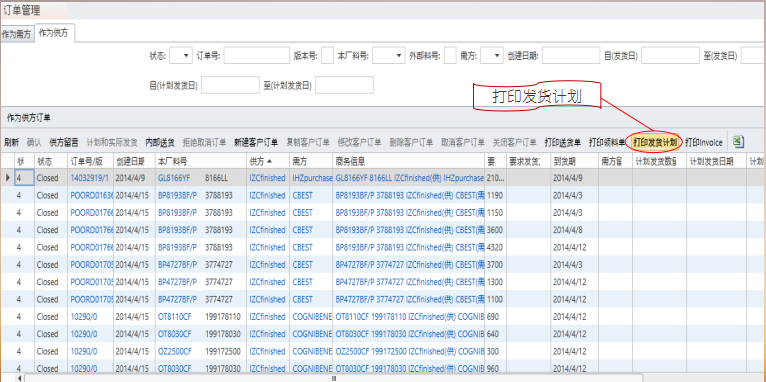 (4) automatically generate monthly report function: the internal units can generate the unit report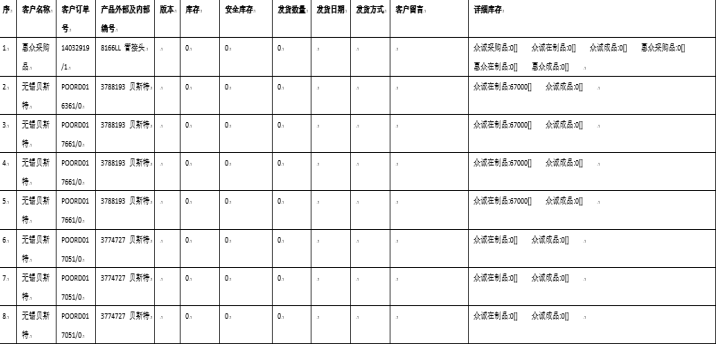 (5) purchase order entry and printing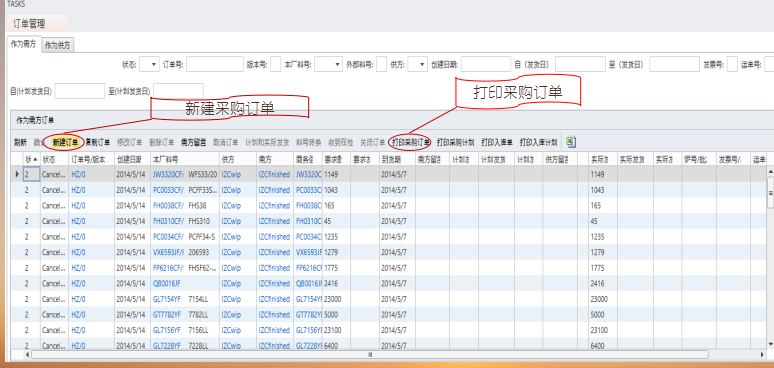 3. Query function module
(1) material information query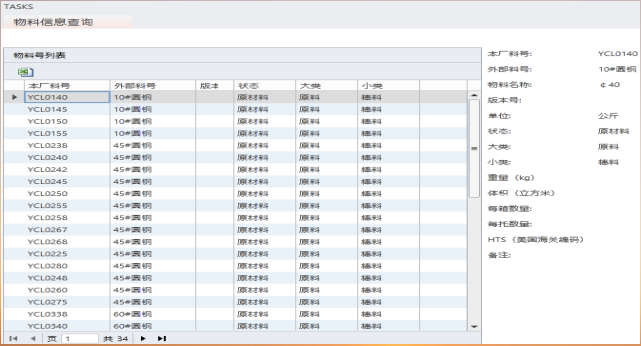 (2) supply and demand information inquiries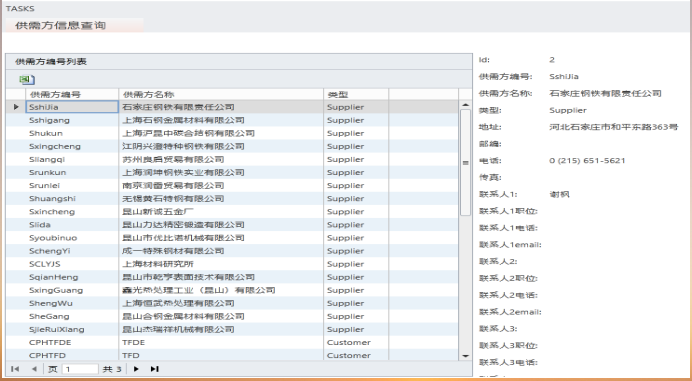 (3) business information inquiries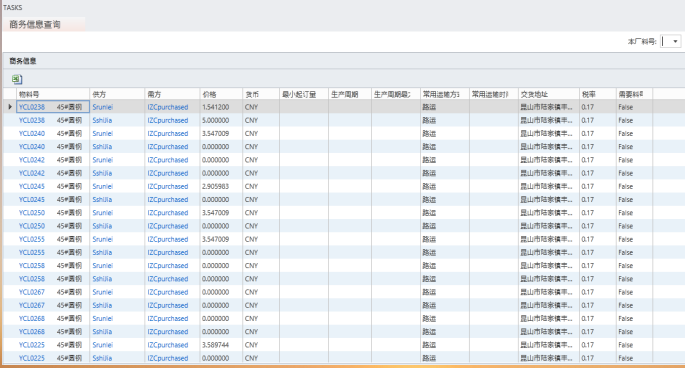 (4) inventory and cost inquiries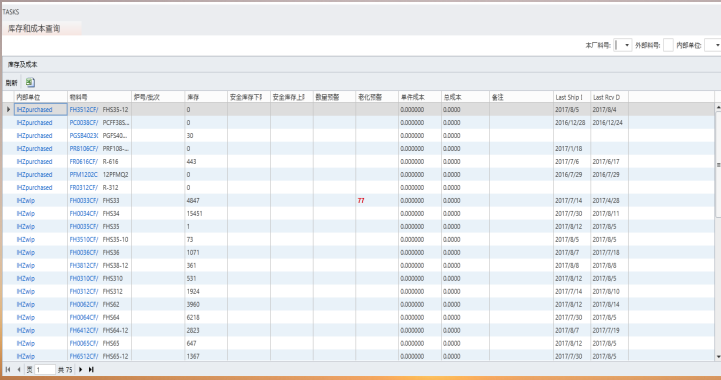 (5) scrapped loss query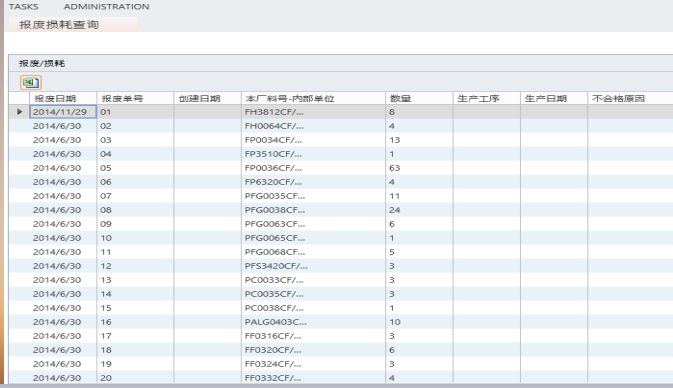 (6) historical report inquiries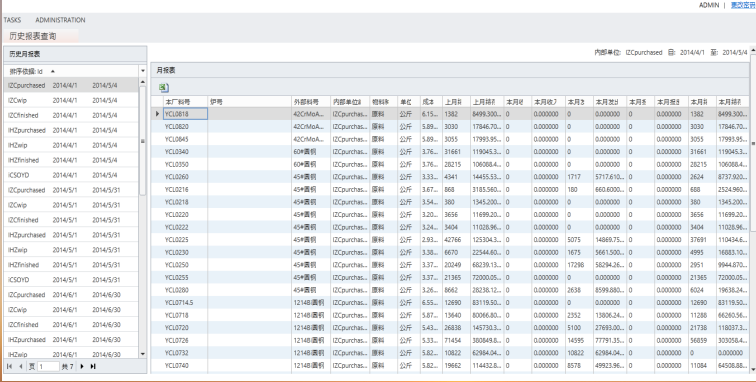 (7) material access query